Home
The Mildred E. Mathias Botanical Garden (MEMBG) is a living museum, having special collections designed to assist the undergraduate teaching mission at UCLA and to augment the capability for research on campus. MEMBG serves as a long-term repository for unusual plants, a refugium for biodiversity. This facility offers its educational content to the campus community, residents of Los Angeles, and visitors from around the world to enhance learning about plants and promote greater appreciation for relevance of plants to society.
News
Life Sciences Dean Victoria Sork, Morton La Kretz, his daughter Linda Duttenhaver and Chancellor Gene Block dedicate the new La Kretz Entrance to the botanical garden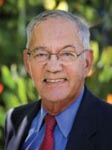 Morton La Kretz
, gives $5M to the Mildred E. Mathias Botanical Garden at UCLA to establish the La Kretz Garden Pavilion, which will house a welcome center and classroom.
Read more »
DIRECTIONS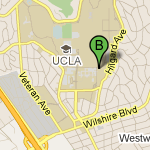 621 Charles E. Young Dr. East
Box 951606
Los Angeles, CA
90025-1606
For parking information,
click here
.
Click here
to download a map of the garden.
HOURS
Monday – Friday
8:00 am to 5:00 pm
Saturday and Sunday
8:00 am to 4:00 pm
Closed on University Holidays